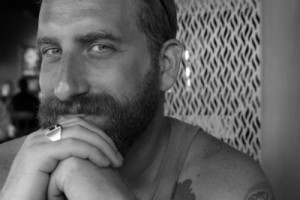 Born in Pittsburgh to a family with 9 different nationalities in its bloodline, I learned very early on about the importance of good communication skills, respect, and always taking a pee before a long car ride.  Not surprisingly, all three of these early life lessons are still incredibly relevant to the present.
Like many in this industry, I sort of just landed here. Armed with a degree from Penn State, I started right out of college as a plant manager for an ice company.  That's right, ice.  Frozen Gold as no one said, ever.
And what does packaged ice have to do with creating killer content?  Absolutely nothing.  So, in 2005, I put down my ice pick and found a position where I could make 30-second movies for a living.  I have since worked in the biggest, the smallest, the fastest growing, and the most unique agencies in Pittsburgh.  I have produced spots with $500 budgets and $500,000 budgets.  I've made alot of cool stuff and have built relationships with many very talented people along the way.  I may have been doing this for over a decade, but I still find time to learn something new every day.
Flexibility is essential in what I do.  Creative flexibility, budgetary flexibility, sometimes even yoga.  I take on new challenges every day, solve problems, and deliver results.
I love what I do.  I am an art geek, a history buff, a hockey fan, a dog lover, a pillar of fashionable facial hair, and husband to a super talented artist.  As a Creative Producer, I get to be all of these things every day.  At least, that's what ancient astronaut theorists believe…